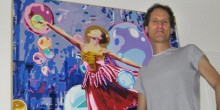 Bobby Logic believes art is an awakening of the inner soul, a mood shifter. Have a quick look at the punchy colors that make his work so vivid and you'll be smiling too.He states "Art is a time machine with the ability to bring people of all cultures together on an intellectual and physical level of thought and being. Colors emotionally electrify or soothe minds and bodies of all who allow its radiant beauty in. The insight of art sends the imagination on a magical journey through time and life."
Indeed, his travels throughout Europe and across the United States have provided inspiration for his multiple creative outlets. Though seriously Indulgent in painting and music, Logic is also a film producer, writer, and renovator. Since 1994, Bobby has completed 12 CD productions, sold over 250 works of modern art as well as writing, producing, and starring in a 30 minute short film.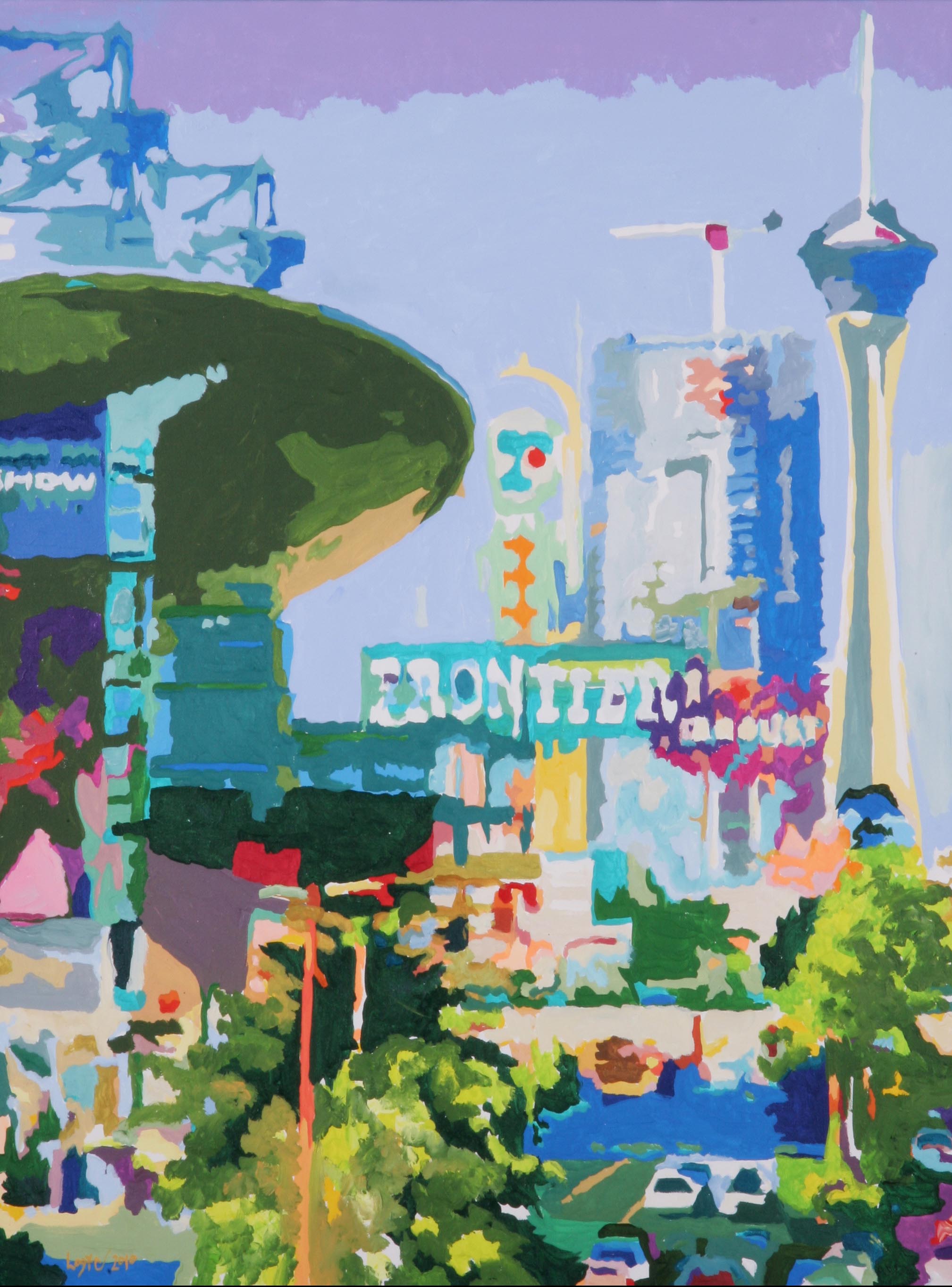 From Mod Gals to Big Cities, Modern Works of Art by Bobby Logic display a changing series of figures and places that capture emotions as colorful and vibrant as life truly is. Each piece presents fusion, mood and energy with motion, which allows the viewer to be pulled out of their environments into a wonderful journey of the subconscious. All works shown are acrylic on canvas.
Bobby Logic is a Featured Artist at The Erotic Heritage Museum in Las Vegas, NV for 2008-2009. His art has been featured in films The Road to Sundance and The Great Fantastic. His work can also be found in print, products, clothing, tattoos, murals, CDs, and more.